About Us
Established in 1942
Singapore's Largest Custom Frame Maker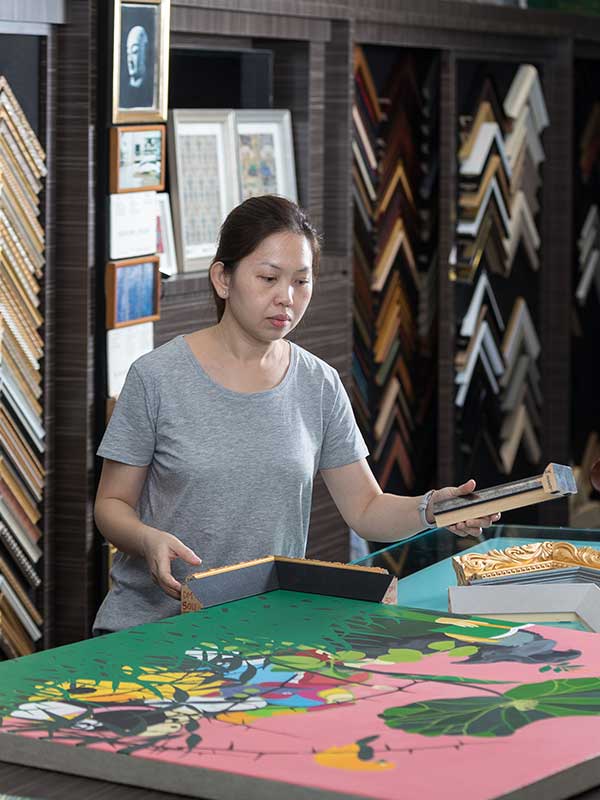 Welcome to Merlin Frame Maker
Established in 1942, Merlin Frame Maker is older than modern-day Singapore and has grown to become the largest chain of frame makers on our little red dot. Today, we have 3 conveniently located outlets at River Valley, Waterloo Centre, and Paragon staffed with experienced framing specialists.
Our state of the art 6,000 sqft framing workshop allows us to frame your works with maximum precision, ensuring a high quality finish every time. It is our combination of experience and technology that has enabled us to become a recognised specialist in our field representing many of Singapore's leading artists, collectors, galleries, and museums.
Largest custom frame maker
Merlin Frame Maker provides specialist framing advice across 3 prime locations in Singapore. Come find us at either River Valley, Waterloo Centre, or Paragon Orchard.
Huge range of design options
With over 600 unique frame styles available and a range of customization options we have the perfect match for your home, office, gallery or museum setting.
Conservation specialist
As a pioneer of conservation framing in Singapore we are ideally placed to advise you on the appropriate framing solution to protect your artwork for the long term.
Our Team
With 3 dedicated framing outlets and a 6,000 sqft workshop, Merlin Frame Maker has 22 full time employees to keep pace with demand. Below is our dedicated outlet managers Diana, Yim Fun and Angela.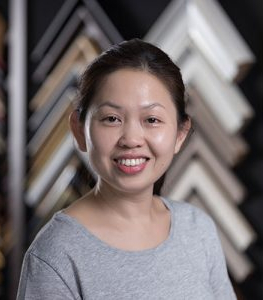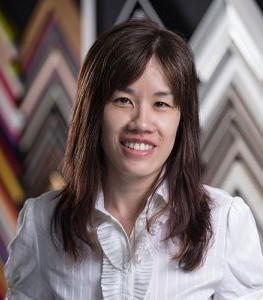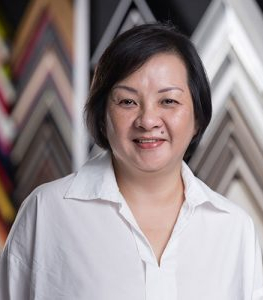 Behind the Scenes
Whilst many of our customers will be familiar with our outlets, many aspects of the framing magic also happen behind the scenes in our state of the art workshop that covers 6,000 sqft and contains countless pieces of technology to drive improved efficiency and precision in our frames.
We have a computerized mat board cutter from Switzerland and specialist framing machines from France. Technology helps us deliver a better product, but framing still requires a significant amount of hands-on skill, and many of our craftsmen are true masters of their trade, having been with Merlin Frame Maker for well over 20 years.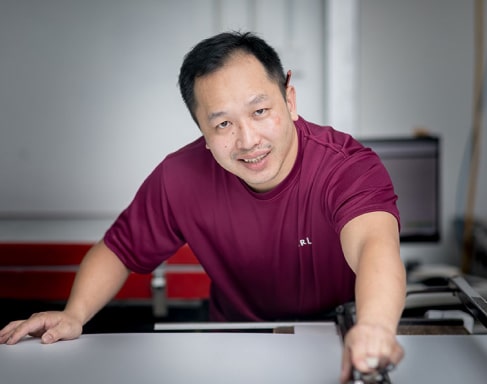 Contact Us
Drop us an email or use our LiveChat to discuss your options and get a quote.